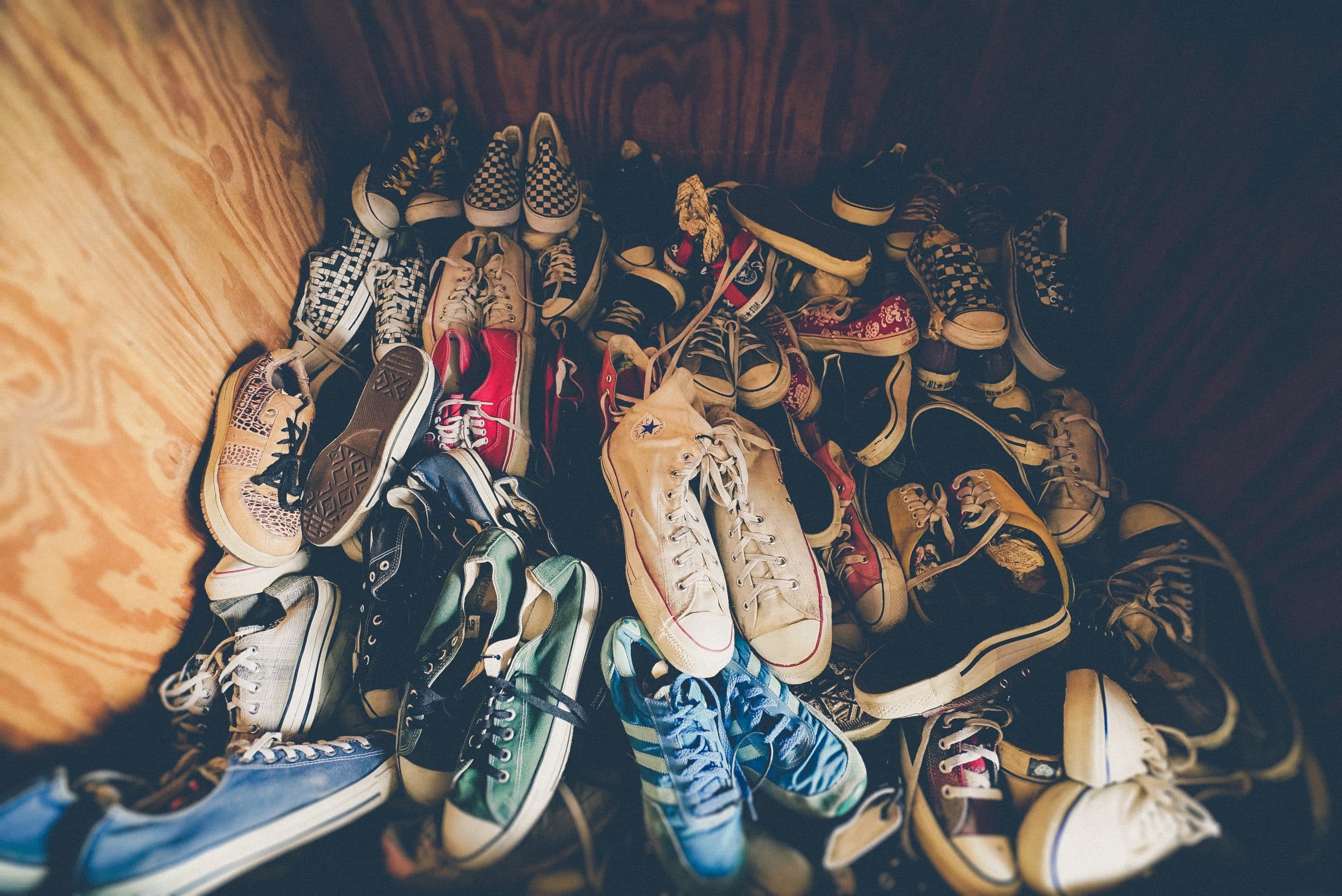 You've heard The Wardrobe Company's catchy radio ad which poses the question: "Are you living with a waste of space?"
Nowadays more than ever, every centimetre of space in a home is expensive to create, so it's important to make good use of every nook and cranny!
For many years no-one really gave consideration to maximizing usable space within a wardrobe and typically the average home in pre-1980's New Zealand had minimal storage for clothing and shoes.
Most bedrooms had a single doored wardrobe containing a shelf at head height with a length of hanging rail (using the same material as the home's water pipe!) slung beneath.
The master bedroom generally had a double doored wardrobe still just containing the basic shelf and rail. And, as these shelves straddled the width of the wardrobe, were made of pine, and were frequently overloaded, they normally had a big sag in them!
The area inside the wardrobe behind the small 'wing walls' to either side of the opening doors was most certainly a waste of space – a haven for school bags, seldom worn footwear, sports gear, and clothes that should have been put in the wash!
Thankfully, those days are gone! The Wardrobe Company (www.thewardrobecompany.co.nz) can transform those old-fashioned space-wasters into a custom-designed stylish, modern, wardrobe fitout which provides a home for everything from the short and the tall, to the large and 'the smalls'.
Your bespoke new wardrobe can include hanging spaces for long (coats, robes, dresses), short (shirts, blouses, skirts, trousers, and jackets) and medium length items (everything in-between). Then there are drawers for socks and underwear and even lockable ones to take care of your treasured jewelry, plus shelves to hold folded tee-shirts, sweatshirts, and jumpers, as well as bed linen and towels. Other specially designed shelves for shoes (either fixed or slide-out) help to continue the 'place for everything, and everything in its place' theme. Add in a space-saving pull-out mirror, tie and belt hanging racks, and it's the complete package!
So, don't live with a waste of space any longer – call in the experts!
Phone 0800 CLOSET to get the ball rolling.